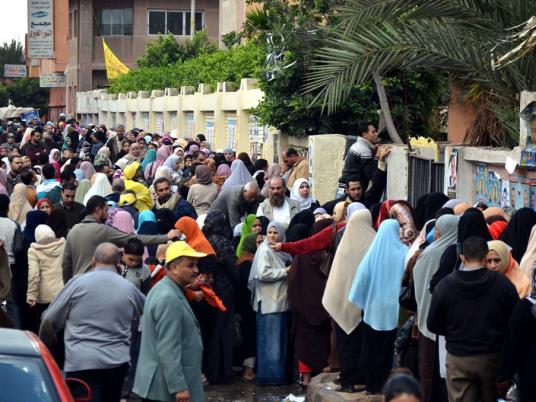 More than 50 political groups and parties on Thursday announced their intention to participate in protests planned for 27 January, which they are calling the "Second Friday of Anger."
The protest will demand Egypt's military rulers hand over power to an elected civilian authority.
Among the groups calling for the protest are the 25 January Revolution Youth Coalition, Union of Revolutionary Youth, Youth for Freedom and Justice Movement, April 6 Youth Movement, Maspero Youth Union, as well as the Socialist Popular Alliance and the Egyptian Social Democratic, Justice, and Dignity parties.
A joint statement from the groups said marches will begin at Cairo's main mosques following Friday prayers and head toward Tahrir Square. They will demand retaliation for those who killed protesters during the revolution.
The statement also called for a march from Tahrir to the Maspero state television building, to express objection to what they call bias toward the ruling Supreme Council of the Armed Forces.
Marches are scheduled to come from Mostafa Mahmoud mosque in Mohandiseen, Istiqama mosque in Giza, Khatam al-Morsaleen mosque in Omraneya, Salam mosque in Haram, Amr Iban al-Aas mosque in Old Cairo, Khazendar mosque in Shubra, Fateh mosque in Ramses and Al-Azhar mosque in Islamic Cairo.
The Union of Revolutionary Youth, in a separate statement, called on all members of Parliament to lead marches from Cairo mosques and squares toward Tahrir. The union added that it will sit-in in Tahrir until the fall of military rule.
The number of tents set up in Tahrir increased on Thursday compared with Wednesday evening. Around 3,000 protesters were in the square and traffic was partially blocked.
Three stages remained in the square: one for the Muslim Brotherhood, one for the Kazeboon (Liars) Campaign and one for protesters with no political affiliation. The last stage has said it will not end its sit-in until power is transferred to civilians and the killers of the revolution's martyrs are brought to trial.
Tens of thousands celebrated Wednesday on the first anniversary of the 25 January uprising. They protested against the slow pace of trials for those accused of killing protesters and demanded an end to military trials for civilians.
The proposed name for Friday's protest dates back to 28 January 2011, or the "Friday of Anger," which witnessed the fiercest fighting of the 18-day uprising.
Translated from Al-Masry Al-Youm