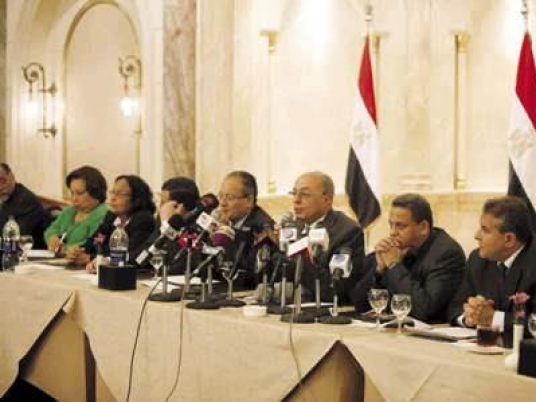 Political parties have claimed various achievements as preliminary results emerge from vote counts for the second round of elections in Egypt's 568-seat House of Representatives.
For the Love of Egypt, an alliance of liberal parties and public figures loyal to President Abdel Fattah al-Sisi's government, maintained the sweeping victory accomplished in the first stage, reportedly managing to occupy all of the 120 seats allocated for the list-based competition.
Essam Khalil, the acting chairman for the Free Egyptians Party, told independent newspaper Youm 7 that 52 party candidates will participate in the runoffs, based on preliminary counts. He added that the number is prone to increase as votes are yet to conclude at a number of polling stations.The Free Egyptians Party, founded by business tycoon Naguib Sawiris, won the lion's share of individually-sought seats, with 36 candidates in the first round.
The Mustaqbal Watan Party, described by some observers as the ِdark horse of the first round after winning 21 seats, told satellite TV channel al-Nahar that 50 out of its 87 candidates are competing in the runoffs.
Moataz Salah Eddin, a media adviser for the veteran Wafd Party, said only one candidate won an individual seat in the current stage. He told independent daily al-Watan that 42 others are awaiting the runoffs. The party won 11 seats in the first round.
The Salafi Nour Party, which won 10 seats in the first stage, said earlier on Tuesday that it was competing with eight candidates in the runoffs.
Mahmoud al-Feshni, executive director of the Republican People's Party, told the Vetogate website that the party had failed to win any seats in the second round, but is still competing for five seats in the runoffs.
Meanwhile, the Egyptian Congress Party said two of its candidates have won individually-sought seats, while five others are awaiting runoffs, according to independent daily Al-Shorouk.
Observers from NGO Maat for Peace, Development and Human Rights, were present at 10 out of 13 provinces and put voter turnout at an average of 32.5 percent. Damietta came out on top, with 48 percent of voters showing up at the polling stations, according to a table prepared by the organization.
Emphasizing electoral violations reported during the two days of voting on Sunday and Monday, the group said voter bribing persisted despite intervention from security forces. In some cases, poll supervisors guided voters towards certain candidates in a blatant violation of the rules and regulations.
There were no incidents of violence reported, apart from small skirmishes in North Sinai, Maat said.
"To a great extent, the electoral process conformed with the standards of fair elections," the organization said, adding that no incidents of systematic rigging were detected.