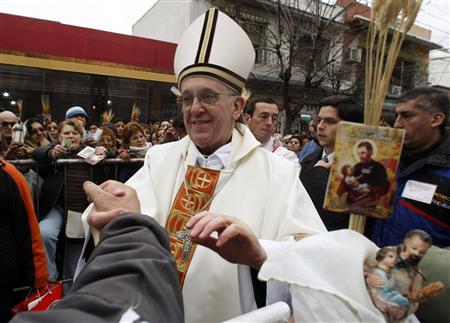 Pope Francis of the Vatican called for a day of prayer and fasting worldwide on Saturday for peace in Syria and the Middle East, urging against military intervention in Syria.
The Argentinian pope called on the 1.2 billion Catholics and non-Catholic Christians in the world as well as followers of other religions to take part in the event.
The call resembles Pope John Paul II's call for a similar event after the attacks of 11 September 2001.
Pope Francis reiterated the famous phrase uttered by Pope Paul VI at the United Nations in 1964 in the midst of the Vietnam War: "It is a cry which declares with force: we want a peaceful world, we want to be men and women of peace, and we want in our society, torn apart by divisions and conflict, that peace break out."
Pope Francis sent a letter to the G20 to express opposition to a military strike to Syria saying it would exacerbate the massacres and lead to endless hatred.
The pope appealed in the letter addressed to Russian President Vladimir Putin to help find ways to overcome the contentious disagreements and to give up military solutions.
Pope Francis also denounced the use of chemical weapons and warned of the judgment of God and history, of which no one could escape.
The pope also spoke about the economic and social disparities and condemned global "useless massacres" in the Middle East, according to his spokesman Father Federico Lombardi.
Edited translation from Al-Masry Al-Youm