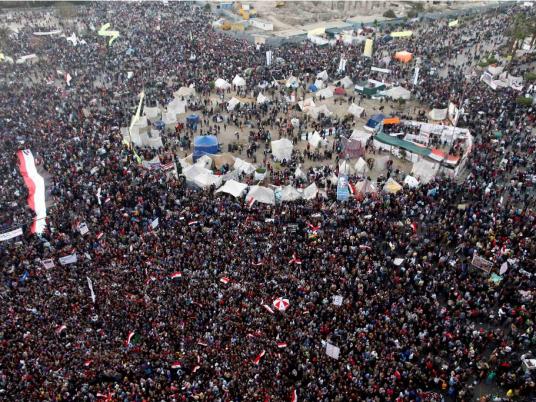 Popular Current activist Mohamed al-Gendy died early Monday morning after several days in the intensive care unit at Helal Hospital.
In a Facebook post mourning Gendy, the Popular Current said that he had been "tortured to death," holding President Mohamed Morsy and Interior Minister Mohamed Ibrahim "criminally responsible."
The group added that it will pursue judicial action against Morsy and Ibrahim and increase political pressure on both as well.
Gendy was found injured in Helal Hospital after going missing from Tahrir Square 28 January. The hospital reported that he had been in a car accident, but Mohamed Abdel Aziz, a lawyer with Al-Nadeem Center for Rehabilitation of Victims of Violence, said that he had clear torture marks on his body and accused the hospital of changing Gendy's arrival date to cover up his kidnapping.
Gendy's death was also announced by the Health Ministry, which released a report on his condition before his death saying that he was suffering a drop in blood circulation and bleeding in the brain. The Ministry claimed thad he had been taken to the hospital in an ambulance at 2:30 am on 28 January, and had also been examined by prosecutors and forensic medicine specialists.
The current has also announced that Gendy's funeral prayers will take place in ​​Omar Makram Mosque at Tahrir Square after the Zuhr prayer.
Edited translation from Al-Masry Al-Youm