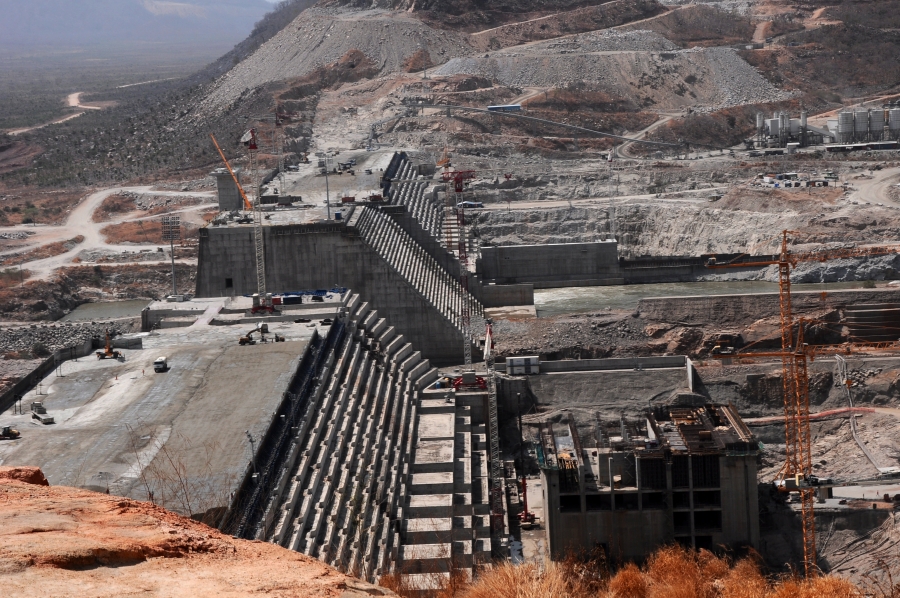 Popular Egyptian TV host Amr Adib said on Friday that Ethiopia announced the postponement of work in the Grand Ethiopian Renaissance Dam (GERD) project for four years due to issues in the construction process, which Adib called a gift from god.
"Allah is generous, this is a gift from God to the Egyptians, and I tell our brothers in Ethiopia take your time and be patient, no hurry. Dismantle the whole dam and install it from the very beginning, and we can send you engineers from here," Adib said.
"Thanks to Allah, the news is good for Egypt, because the dam was a pressing thing to Egypt," Adib said during his evening show al-Hekaya (The story) on MBC Masr.
"Equipment had been installed in the wrong way in GERD, many people were arrested, and some even committed suicide because of the scandal. God loves Egypt and so he protected it, we have to care for the Nile river and the water," Adib continued.
Adib called on the government to take advantage of this period for the rationalization of water consumption, noting that Egypt is a country suffering from water poverty and its share is not enough.
Since the beginning of its construction in 2011, GERD has been a point of contention between Egypt and Ethiopia. Egypt, which currently has the lion's share of the Nile water, believes Ethiopia's pegged largest national project will affect its Nile water share, while Ethiopia insists it will not.
Since then, diplomatic talks between Egypt, Ethiopia and Sudan have taken place on both presidential and ministerial levels. However, most talks have not been fruitful.
Tensions mounted when the director of GERD was found dead in his car in July. This was followed by the Ethiopian Prime Minister Abiy Ahmed's statements that the GERD "may never see the light of day" if these delays continue.
Edited translation from Al-Masry Al-Youm