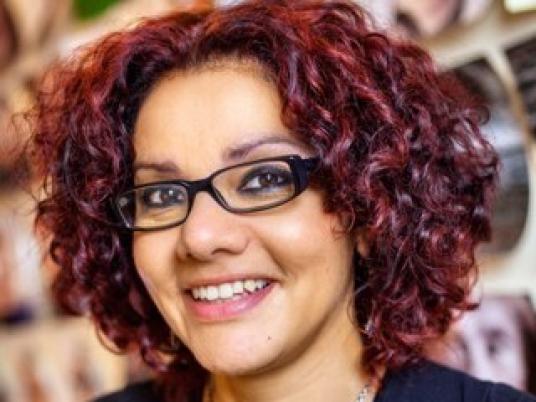 President Mohamed Morsy asked Yousef Zada, Egypt's consul general in New York, to closely follow the case of Egyptian-American journalist and human rights activist Mona Eltahawy, who was arrested in New York City on Tuesday.
Morsy is currently heading an Egyptian delegation on a visit to New York to participate in the meetings of the United Nations General Assembly.
Eltahawy was arrested for vandalising a pro-Israel ad in a subway station at Times Square, while another woman who supported the billboard's content, Pamela Hall, was standing against the wall to prevent her from doing so.
The journalist was arrested while spraying pink paint over the phrase, "In any war between the civilized man and the savage, support the civilized man. Support Israel, defeat Jihad."
Eltahawy has been released on bail.
Edited translation from MENA