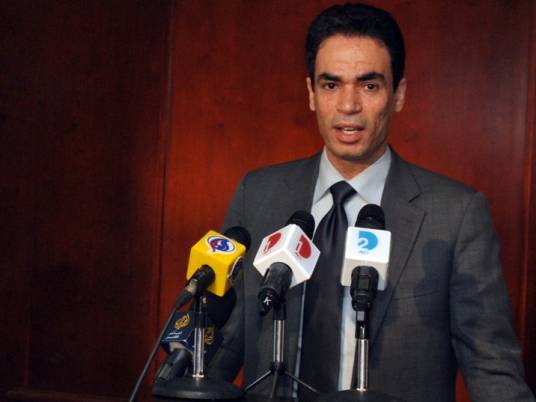 Egypt's roadmap will not be opened to a referendum, presidential spokesperson Ahmed al-Muslimany said on Monday.
Muslimany stressed the roadmap, drafted by the armed forces and a host of political and religious figures, would not be amended.
The spokesperson also confirmed that authorities had allowed Deputy U.S. Secretary of State William Burns to visit the Muslim Brotherhood's Freedom and Justice Party chief, Saad al-Katatni, in prison.
A delegation, consisting of Burns, EU Representative for the Southern Mediterranean Bernardino Leon, Qatari Foreign Minister Khalid al-Attiyah and UAE Foreign Minister Abdullah bin Zayed, also visited Khairat al-Shater, deputy leader of the Muslim Brotherhood, at al-Aqrab prison on Sunday.
Edited translation from Al-Masry Al-Youm