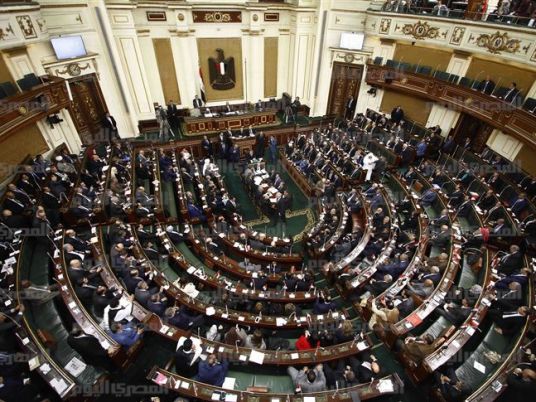 A House of Representatives member submitted his resignation on Monday, complaining of what he described as the "marginalization" he was subjected to inside the one-month old legislature.
"I feel I am not wanted inside the parliament, which I do not accept for myself and my history," Serry Seyam, a former Court of Cassation head and a former chairman of the Supreme Council of the Judiciary, told Al-Masry Al-Youm, stressing that his resignation was "final" and that he was going to boycott media outlets.
Parliamentary sources gave more details about Seyam's motivation for resignation, adding that he was disgruntled after he was not included in the panel that drafted the assembly's bylaw in addition to other committees formed.
Commenting on Seyam's resignation, MP Mortada Mansour, chairman of the Human Rights Committee, said the move was expected. " It was wrong from the beginning to appoint Serry Seyam in parliament," Mansour told al-Assema satellite TV late Monday.
"We cannot impose a public service on him, he is in a position higher than being compelled to stay," Mansour added.
"I think he has made a personal gain with his resignation, correcting the mistake of his appointment by the respectful presidency," said Mansour. "We should ask for people's opinions before appointing them."
Edited translation from Al-Masry Al-Youm