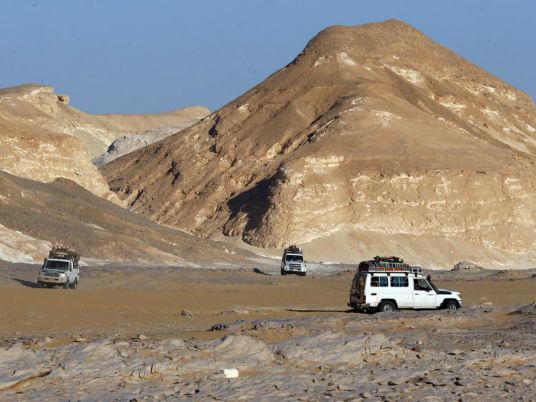 The Administrative Court's State Commissioners Authority recommended on Monday that the president should be able to deal with Arabs who own desert land in Egypt the same way as Egyptians, provided the Cabinet grants a concession.
The authority's report came in response to a case filed against Presidential Decree No. 219 of May 2016. The case was thrown out.
The lawyer who filed the case, Mohamed Abu Bakr, claimed that the presidential decree was issued in violation of the provisions of the Constitution and the law that requires a ruling to rescind it.
This decree stipulates that Arab nationals should be treated in the same manner as Egyptians who own desert land — in terms of possession, buying, selling and building — which was prompted by a Saudi national who reportedly bought two plots of land from Egyptian national.
In its report, the authority cited Law No. 143/1981 which authorises the president, who must state his reasons and gain the approval of the Cabinet, to treat Arab nationals like Egyptians when it comes to owning land in Egypt's deserts.
Therefore, the president did not abuse his authority on this matter, which is prescribed in the law, and that his decision approving the ownership of two plots of land for the Saudi national was part of the powers allowed to him according to the law, the authority concluded.
Edited translation from Al-Masry Al-Youm