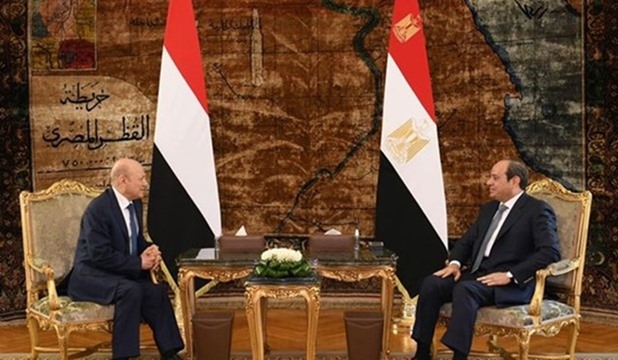 President Abdel Fattah El-Sisi met, 26-4-2023, with Yemeni Presidential Leadership Council (PLC) President, Dr. Rashad al-Alimi.
The Spokesman for the Presidency, Counselor Ahmed Fahmy, stated that during the meeting Dr. al-Alimi informed President El-Sisi of the developments in Yemen and the ongoing efforts to reach a political solution to the Yemeni crisis. The PLC President affirmed his country's appreciation for the unwavering Egyptian position in support of the Yemeni people and the efforts to reach a political settlement that would restore security and stability in the country and alleviate the humanitarian crises.
President El-Sisi stressed the strong historical relations between the two fraternal countries. His Excellency also affirmed Egypt's firm position on upholding the unity of the Yemeni State and the integrity of its national institutions, and encouraging all efforts to find a comprehensive and sustainable political solution in order to preserve the unity of the country and the coherence of its legitimate institutions.