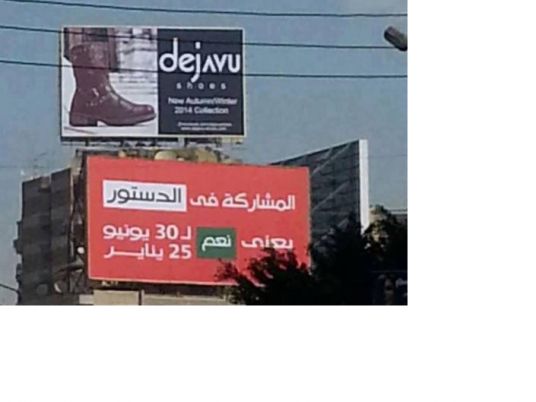 A referendum on the constitution seems to be in sight as sources confirm that President Adly Mansour will be issuing such a decision before the week ends.
A revision made by the president on the 2013 draft constitution does not need to be put under review by the 50-member constitutional panel assembled to pen the draft, sources say.
Article 30 of the constitutional declaration issues on 6 July stipulates that the president must submit the constitution to public referendum within 30 days of the date he recieves it. Legal experts explain that the timing is procedural and thus the referendum could be held after 2 January.
According to this view, sources say, referendum is likely to take place during the second week of January.
Meanwhile, committee member Mohamed Ghoneim expressed his discontent over an alteration in wording, accusing committee head Amr Moussa of changing the phrase "its ruling system is civilian" to "its government is civilian" in the preamble.
"After a discussion that took a long time over including a phrase that states the civilian regime in the constitution, the Mufti proposed the phrase 'Egypt's ruling system is civilian' and everyone welcomed it. It was clearly written in the final draft which was distributed among the 50 members.
Moussa was reading the preamble, while we were voting. We did not notice while he was reading that the phrase was changed from
'
its ruling system is civilian' to
'
its government is civilian'. We found out about this at the post-final draft which we received two days after the voting ended," he said.
Moussa told Radio Masr station on Friday, "I, personally, being the 50-member committee chief, did not like some wordings at few articles. They could have been better. But we should consider the constitution as a whole."
Edited translation from Al-Masry Al-Youm