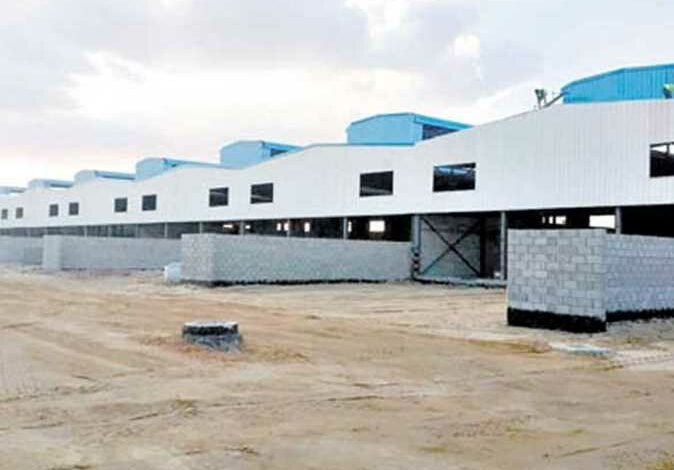 Egyptian President Abdel Fattah al-Sisi inaugurated the Al-Baghdadi Industrial Zone in southern Luxor, as part of a bunch of projects the president is inaugurating in Upper Egypt via video conference, during his visit to Qena Governorate on Saturday.
During his speech on Saturday, Sisi sent a message to manufacturers about the need to develop their work, stressing the state's readiness to help them in order to encourage them to work.
He continued, "The local product is a good product and may be strong, but you need to compete with it inside and outside Egypt. If you need to bring people from abroad to develop ourselves, we are ready, so that we help people work."
The Al-Baghdadi Industrial Zone will be built on an area of ​​311 acres and serves medium and small-sized industrial projects with 358 plots in activities of food, pharmaceutical, engineering, electrical, electronic, building materials, and exhibitions.
According to the media statement from Luxor Governorate, electricity work has been complete at 90 percent (second phase), water by 95 percent, roads by 90 percent and sewage by 95 percent.
The area also includes 102 factories that were allocated to manufacturers, as well as 10 factories that are operating, and 70 investors obtained building permits and started construction work.
The statement explained that the industrial complex is built on an area of ​​49.17 acres, equivalent to 206,514 m2, with the total implementation rate of the project estimated at 100 percent.
The complex was implemented by the Engineering Authority of the Armed Forces, the Military Works Department.
Up to 24 units were handed over to investors, and two productive units were put into operation, at a cost of approximately LE816 million, from construction and facilities, with the support and sponsorship of the Industrial Development Authority.