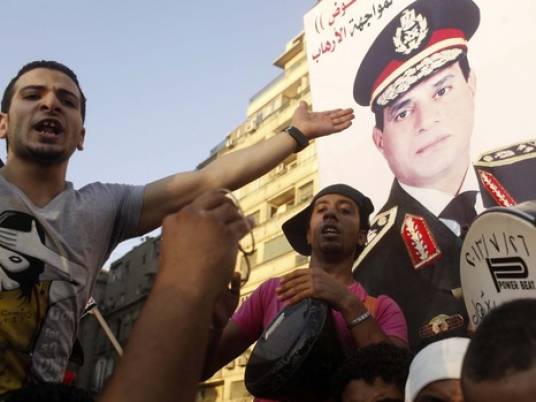 President Abdel Fattah al-Sisi's popularity has dropped by 5 percent since June, when he celebrated one year in office, an opinion polls center has said.
Sisi's approval rates declined to 85 percent at the end of his 17th month in office, according to the Egyptian Center for Public Opinion Research (Baseera). "The percentage that don't approve of his performance reached 9 percent, and 6 percent were unable to decide. The results reflect a decline in the president's approval rating from the end of his first year in office, which was at 90 percent," the center said.
"The percentage of university graduates who approve of the president's performance reached 80 percent, compared to 88 percent among those with less than intermediate education," according to Baseera.
Asked whether they would re-elect the president if elections are held immediately, 78 percent replied positively, disclosing a decline from 85 percent at the end of the first year of his tenure.
"On the other hand, 7 percent mentioned they would not re-elect him, and 15 percent answered that it depends on the opposing candidates."
Speaking to satellite TV channel CBC on Saturday, Baseera's director, Maged Othman, said the poll's findings require the government's attention to the reason behind the decline.
"Though the rate of the decline was not so big, the fact that it took place among university graduates and youths requires action from the political leadership," Othman said in a phone call.