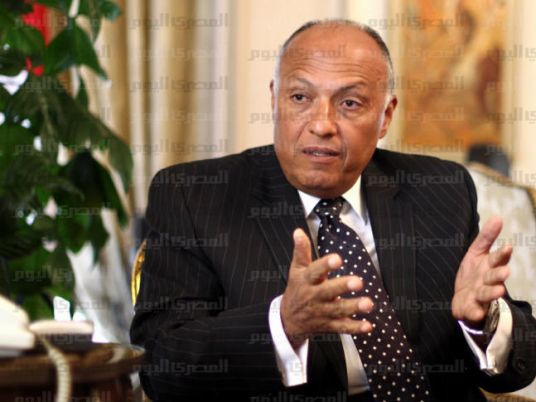 Foreign Minister Sameh Shoukry said on Monday that President Abdel Fattah al-Sisi is scheduled to visit Berlin in June, in order to discusss bilateral issues and boost German-Egyptian relations.
The statement came during a press conference following Shoukry's meeting with his German counterpart, during which they discussed the situation in Syria, Iraq and Yemen, the Iranian nuclear program and the security of the Gulf countries.
He said that his last visit to Germany, the visit of the German foreign minister and the meetings between Sisi and Chancellor Angela Merkel in New York and Davos have all contributed to enhancing cooperation between the two countries.
For his part, German Foreign Minister Franz-Walter Steinmeier said his visit to Egypt enabled him to get a better picture of the situation in the largest country of the turbulent region passing through difficult times, adding that he has agreed with President Sisi that the fight against terrorism cannot only be carried out through military means, but also through political solutions.
He also said Germany intends to support the Egyptian economy, helping to provide job opportunities for the youth and improving the economic growth rates.
The Minister stated that Germany is especially interested in intercultural dialogue, adding that his country is willing to accommodate 600 refugees residing in Egypt.
Edited translation from Al-Masry Al-Youm