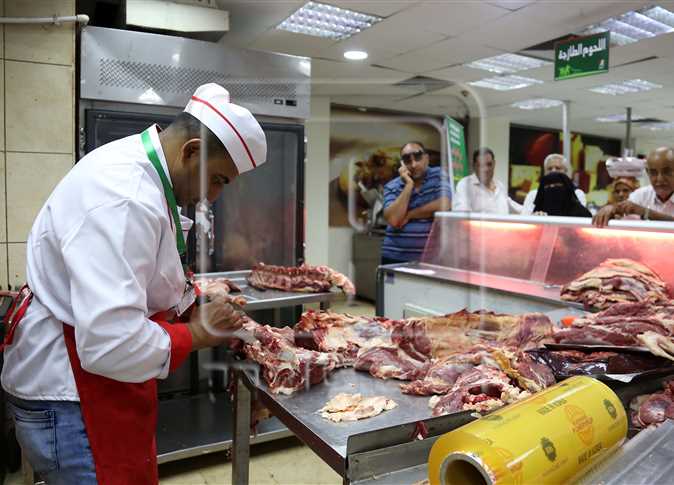 Prices for meat, poultry and fish dropped in markets at the beginning of the year due to increased supply, weak demand from citizens and stability in feed prices.
Cattle rancher Mohamed al-Eraky said that the price of livestock went down from LE60 to LE51 per kilo, due to the aforementioned factors, adding that there is big stagnation in buying from farms. He said that one livestock bull weighing 450 kilos is sold for LE51 per kilo, and that livestock buffalo are sold at LE44 per kilo, a significant decline in animal prices.
Eraky pointed to the large amounts of the imported Brazilian cattle breed which are distinguished for their good immunity and abundant meat production as another factor in the price drops.
Mohamed Sharaf, deputy head of the butchers' division at the Cairo Chamber of Commerce said that meat prices fell in retail to LE100 per kilo for buffalo meat instead of LE115, and the price of kilo beef meat fell to LE120 instead of LE130 due to the low livestock prices.
Abdel Aziz al-Sayed, head of the poultry division, said that there has also been a decrease in poultry prices, with the price of poultry at LE22 per kilo of farm delivery, with the retail price starting from LE26. He added that Baladi chicken is at LE28 per kilo of farm delivery and LE33 for retail.
He said that there is stagnation in poultry purchasing despite the large availability of production.
Tariq Fahmi, a member of the fish division, said that there are large quantities of fish in the markets with self-sufficiency and low prices. He added that tilapia starts at LE20 per kilo, mullets at LE37 per kilo and shrimps between LE150 and LE250 per kilo.
Fahmi said however that there was a weakness in the purchasing power of fish during the last period.
Edited translation from Al-Masry Al-Youm