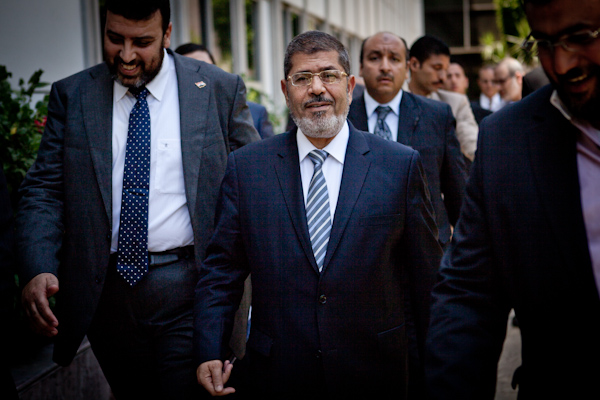 The name of the new prime minister will be announced within a few days, acting presidential spokesperson Yasser Ali said.
Ali, who is in Jeddah, Saudi Arabia for President Mohamed Morsy's first visit to a foreign state, did not give further details about the new prime minister, but added that the names that have been mentioned in the press are only speculation.
However, Essam al-Erian, acting chief of the Freedom and Justice Party, expected the new prime minister's name to be declared within a week.
In an interview with the privately-owned Al-Hayat channel, Erian said that Khairat al-Shater refused to be the prime minister and that there is support for the formation of a presidential council.
Erian added that Morsy wants the new cabinet to include efficient people who will be capable of achieving his platform.
Morsy has not promised anyone close to him senior positions because he will make these choices based on standards of competence and experience, Erian explained.
Translated from Al-Masry Al-Youm