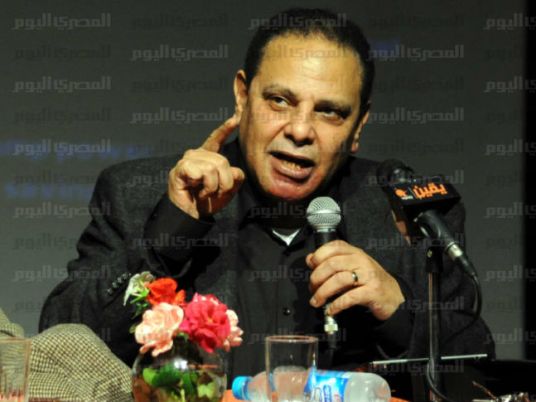 Novelist Alaa al-Aswany has said he cannot take President Abdel Fattah al-Sisi's side, accusing him of destroying the June 30 alliance.
In a video circulated among Facebook users on Saturday, Aswany addressed Sisi saying, "You're in a real war against terrorism. There is terrorism that targets military and police personnel. But how can you call for national unity while you are destroying the June 30 alliance? How do I demand from people whose sons are imprisoned under an unconstitutional law to unite with a regime that imprisoned their sons?"
"You're calling for national unity, while you are following policies that break that unity. No national unity without justice," Aswany said.
"There are many people in the media who insulted Ahmed Doma [activist] and the companions of revolutionaries. They also attacked leaders and ambassadors of countries. These people insulted me as well as many others. I filed four complaints to the public prosecutor. No action was taken," he added in the video.
Edited translation from Al-Masry Al-Youm