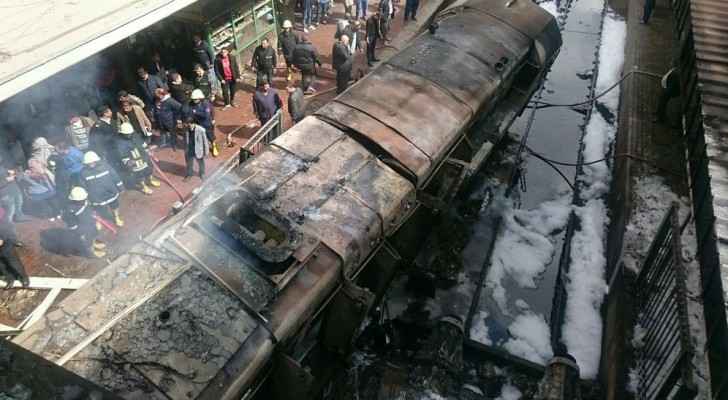 Egypt's public prosecution has accused train driver Alaa Saleh of non-intentionally killing 22 persons, injuring at least 40 persons, causing damages to public property in the train crash and ensuing blaze at Cairo's Ramses Station on Wednesday.
The prosecution asked the medical forensics team to perfume a drug test on Saleh and ordered police to seize his work clothes and papers. It also summoned the person in charge of the watchtower and several employees working for Ramses Station to hear their testimonies regarding the crash and the mechanism for train movement.
The prosecution also asked the Zenhom morgue to take DNA samples from the victims' families in order to identify the burnt bodies.
Saleh confessed during the prosecution's investigations that he left the train without turning it off and quarreled with another train driver, causing his train to move at its high speed until it hit the platform at the end of the line.
The driver added that he had to turn off the engine before he left the train, which consequently kept the train moving at a high speed, expected to be 60 km/hour.
Security forces in Menoufiya arrested the fugitive driver of the train on Thursday.
A security source said that Saleh was arrested at an apartment owned by one of his relatives in the city of Shebin al-Kom in Menoufiya.
The driver resides in the city of Tanta, Gharbiya, but his hometown is in Menoufiya where he was arrested, said the source.
Edited translation from Al-Masry Al-Youm