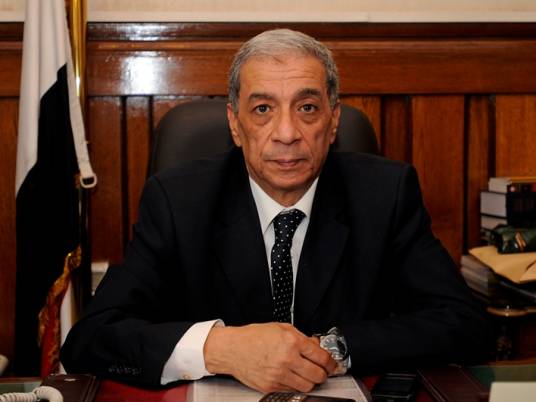 Top prosecutor Nabil Sadek issued a gag order on Tuesday in the case known publicly as "evidence burning", in which Mohamed Aboul Hasab, the senior prosecutor for the Haram district of Giza, is accused of both stealing and destroying evidence.
In a statement, the Public Prosecution said that Sadek had ruled that all media outlets are banned from covering the case until investigations are complete.
On Monday, Cairo Appeals Prosecution remanded Aboul Hasab into custody for 15 days for interrogotion into the alleged crimes. His detention was ordered after the Supreme Judicial Council lifted his judicial immunity.
In October 2015, a committee of inspectors paid a surprise visit to the Haram Prosection storeroom, where evidence are kept.
They carried out the annual inventory of the contents and found out that evidence, including money, jewelry, laptops, mobile phones, and drugs, estimated at millions of pounds, were missing.
Haram Police Station officials and Aboul Hasab were suspected of stealing evidence from the storeroom over a three-year period.
Once investigations got underway, a fire broke out in the store room, destroying large quantities of the evidence stored there.
Initial investigations into the fire showed that the main device controlling the surveillance cameras in the storeroom had been stolen, indicating criminal motives behind the fire.
A high-level judicial source said that one defendant had testified that Aboul Hasab was responsible for inciting the fire.
Edited translation from Al-Masry Al-Youm