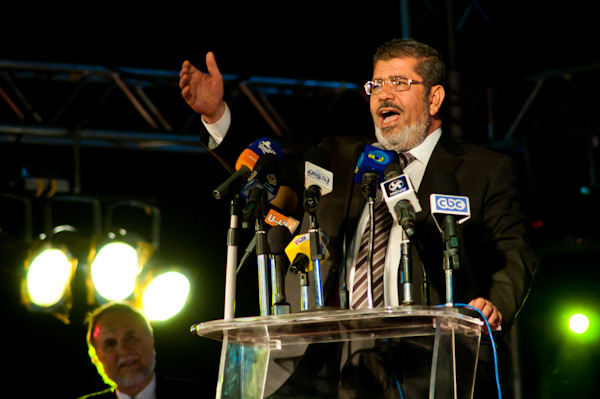 The Public Funds Prosecution began Sunday investigating a complaint filed against the president that his younger son unfairly received a job offer for a position in the Egyptian Holding Company for Airports and Air Navigation.
The complaint was filed against the president, Prime Minister Hesham Qandil, Civil Aviation Minister Wael al-Maddawy and the company's chairperson, Magdy Abdel Hady.
The complaint says the company offered to appointment Omar Morsy and nine others after making an internal announcement about the job openings. It suggests Morsy's son — who graduated with a commerce degree last year, and has yet to complete his obligatory military service — may not have been the most qualified candidate for the position.
The appointment of Omar Morsy would violate the Constitution, which calls for equality among citizens, the complaint says, accusing the company of trying to please the president by giving his son preferential treatment.
The complaint called for the establishment of an authority to hire applicants to posts in state institutions based on qualifications, to achieve justice and equality.
The civil aviation minister had said in a TV interview that the president's office did not contact him about the appointment of Omar Morsy, and that the president's son had applied for the job by coincidence.
Omar Morsy declined the offer for the position last week amid critcism.
Edited translation from Al-Masry Al-Youm