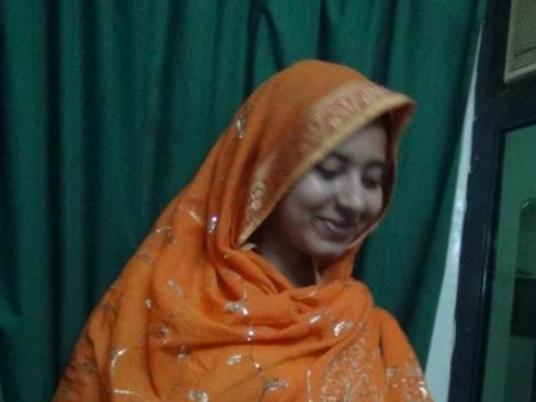 Journalists and political groups will protest at 5 pm Sunday before the Journalists Syndicate to demand the release of Egyptian journalist Shaimaa Adel, who is detained in Sudan.
Sudanese authorities arrested Adel last Tuesday at a cyber cafe in Khartoum's Hajj Youssef district. A Sudanese journalist called Marwa al-Teegany and a political activist were arrested with her.
Adel was in Sudan to cover the popular protests against price hikes and tough austerity measures taken by the government. Omar al-Bashir's regime is cracking down on the protests, which have also involved calls for greater freedoms, and activists say hundreds of people have been detained in the past three weeks.
On Saturday dozens of journalists protested for Adel's release before the Sudanese Embassy in Cairo's Garden City, while on Friday several rights groups condemned her detention, which has continued despite the Sudanese government announcing on Wednesday it would release her.
Adel is the second Egyptian journalist arrested in Sudan while reporting on protests there. In late June, Sudanese security forces arrested and deported Salma al-Wardany, an Egyptian reporter working for Bloomberg news.
Edited translation from Al-Masry Al-Youm