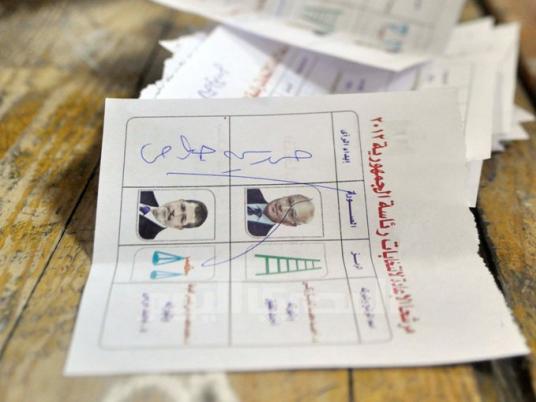 Al-Amireya publishing house workers blocked the Corniche in Imbaba in protest against investigations into eight employees accused of marking presidential election ballots for candidate Mohamed Morsy.
Traffic was completely paralyzed in the Cairo district and along the Corniche as the employees of the government-run printing house put up road barriers.
The protesters said the accusations leveled against their colleagues are fabricated and demanded that the investigation be called off. They said ballot papers are printed under the supervision of security authorities.
Khaled Abdu, head of the Chamber of Publishing Industries within the Egyptian Trade Union Federation, asserted that the ballots were marked inside the polling station, not in the publishing house.
Giza security officials attempted to convince the employees to open the road to traffic.
A security source said Wednesday that the Giza Security Directorate had formed a team to investigate allegations that nearly 2 million pre-marked ballots were printed in the government's publishing house and used during the runoff election last Saturday and Sunday.
The source, who asked not to be named, said investigators have begun hearing testimonies from publishing house employees, and noted that security authorities have received reports that an unnamed individual may have paid one of the workers LE1 million in return for printing the pre-marked ballots.
Workers told investigators a bearded man had been frequently visiting the publishing house and befriending the employees, the same source alleged.
The suspect's location has been identified and he will be summoned for interrogation, according to the source.
Edited translation from Al-Masry Al-Youm