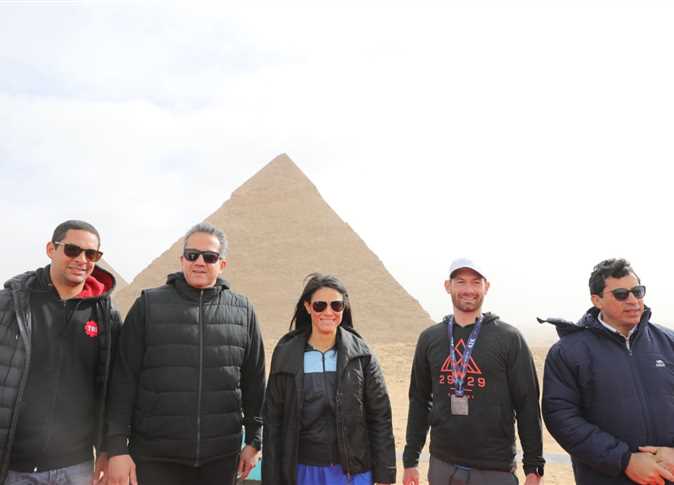 Antiquities Minister Khaled al-Anany, Tourism Minister Rania al-Mashat, Minister of Youth and Sports Ashraf Sobhi and Secretary-General of the Supreme Council for Antiquities Mostafa Waziri participated on Friday in the start of the Pyramids Marathon, which was organized in the Giza Pyramids area to promote sports tourism in Egypt.
The ministers took part in the marathon and handed over the prizes to the winners immediately after the race. The winners and contestants were keen to take photographs with the ministers.
This year, around 4,000 marathoners from 75 countries around the world took part in the marathon, which includes running 42, 21 and 10 kilometers.
The Pyramids Marathon took place at the most iconic of locations: the Great Pyramids of Giza. Egypt's signature running event allowed everyone to take part and run through 5000 years of history by offering various distances for the marathon.
The Giza Plateau is the home of the Great Pyramids of Giza, world-renowned landmarks and among the best preserved structures remaining from Pharaonic times. The Pyramids Complex comprises the three main pyramids: Khufu, Kafre, and Menkaure. The Great Sphinx lies on the east side of the complex and is attributed to Pharaoh Kafre.
Edited translation from Al-Masry Al-Youm