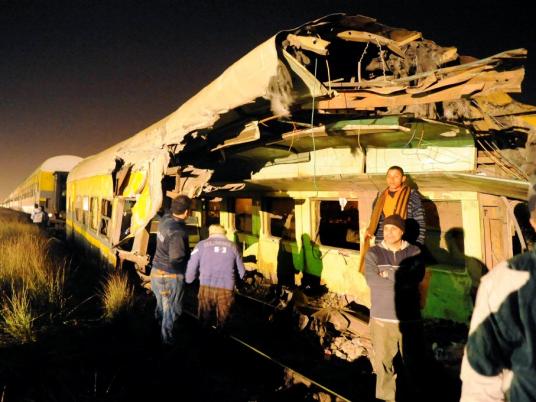 Prime Minister Hesham Qandil said Saturday that the government will take responsibility for the country's railways and will develop 900 new train crossings.
During a press conference, Qandil said that problems had been building up across the system, and that the government will draw up a plan with the Transportation Ministry in order to develop the system, increase security around railways and ramp up inspections.
He said that the number of railway crossings in the country are estimated at 2,500, 1,200 of which are unofficial crossings.
Egypt has suffered from a spate of railway crashes and derailments in recent days. A train carrying Central Security Forces recruits derailed Monday on its way from Assiut to Cairo, killing 19 and injuring 120, and four were killed when a train hit a taxi at a railroad crossing in Ard al-Lewa in Giza Thursday.
In December, over 50 school children were killed near the town of Manfalut in Upper Egypt after a school bus was hit by a train while crossing the tracks. Later investigations revealed that repeated complaints about the safety of the crossing by local residents had been ignored.
The Transportation Ministry recently released a report saying that 550 train crashes a year occur in Egypt.
Edited translation from Al-Masry Al-Youm