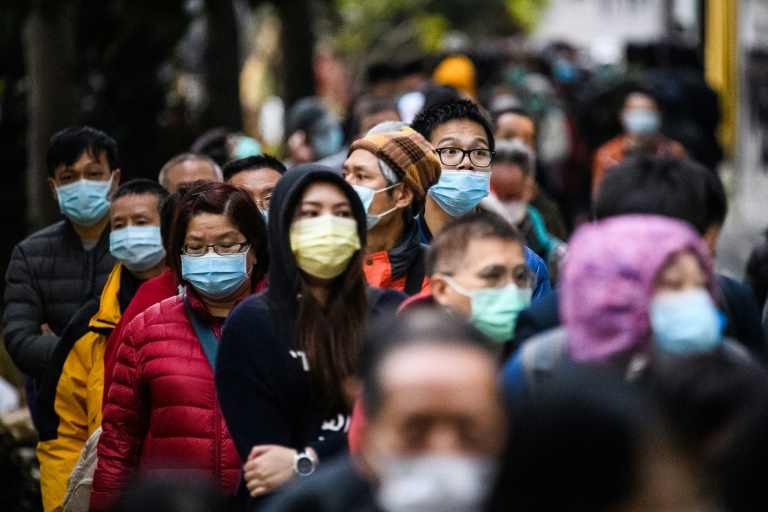 The quarantined Egyptians returning from China are expected to leave on Monday, Health Minister Hala Zayed announced, confirming that they are all healthy and free from the coronavirus.
While on an inspection tour of the Asmara Health Bureau Two, Zayed said that the ministry carefully followed up the returnees during their 14-day quarantine period.
She added that Egypt's first confirmed case of the coronavirus, a Chinese national, has been quarantined. WHO Egypt wrote on Twitter that though the person was positive for the virus, they showed no symptoms and are in a stable condition.
In China, the latest death toll from the virus rose to 1,770, with an additional 100 deaths reported Sunday in Hubei according to CNN.
Reuters reported that there have been about 500 cases outside mainland China in some two dozen countries and territories, with four deaths confirmed – in Japan, Hong Kong, the Philippines and France.
The Diamond Princess cruise ship quarantined off Japan's Yokohama saw the biggest cluster of cases outside China, with 70 more cases on Sunday bringing the total to 355 of the roughly 3,700 passengers and crew on board, Reuters reported.
World Health Organization (WHO) chief Tedros Adhanom Ghebreyesus said on Saturday it was impossible to tell where the epidemic will spread.
"We are concerned by the continued increase in the number of cases in China," Tedros told the Munich Security Conference in Germany.
The sickness, now officially labeled COVID-19, has killed about two percent of those infected. Cases have spread faster than other respiratory viruses this century.
China's Central Bank announced on Saturday that it is disinfecting and storing banknotes for 14 days to help curb the disease's spread.