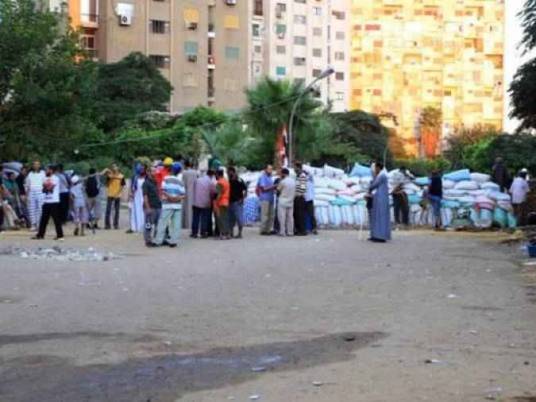 Police and military troops opened on Monday squares of Rabaa al-Adaweya and Nahda to traffic after closure on Sunday fearing protests called for by Muslim Brotherhood commemorating 100 days after dispersal of sit-ins that were staged at the two squares in August.
Troops removed the razor wire barriers at the two squares, according to MENA, which led to traffic flow at Nasr City, Heliopolis as well as around Cairo University. Meanwhile, troops are still stationed there.
Meanwhile, troops resumed closure of Tahrir Square as well as all streets leading to it, which caused heavy traffic on downtown streets as employees headed to work.
Edited translation from MENA