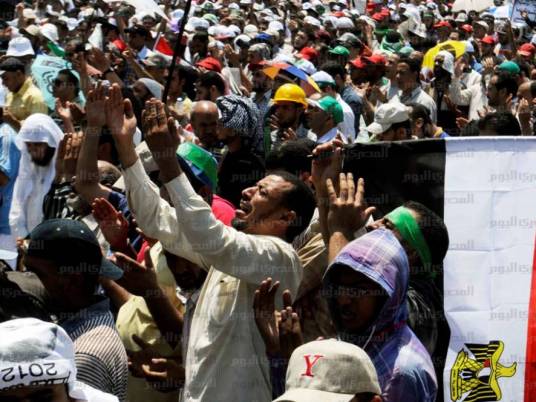 Ahmed Hassan Mohamed, the victim of torture who had formerly accused five supporters of toppled President Mohamed Morsy of beating him and cutting his finger at Rabaa al-Adaweya sit-in in June, recused his prior statement on Thursday, saying the defendants were in fact innocent.
Mohamed said before Cairo Criminal Court that the arrested protesters never tortured him but a police officer forced him to accuse them in an official complaint.
Ahmed Hassan, a guard at a garage near Rabaa al-Adaweya Square, said that the protesters saved him from the hands of assaulters, but when he went to file a complaint at the police station, a police officer forced him to accuse the five protesters who accompanied him.
Five protesters were arrested on charges of torturing Mohamed and cutting his finger, attempted murder and possessing bladed weapons. The defendants' lawyers demanded their release and called on the judges to summon the police officer.
The defendants denied allegations of torturing Mohamed during interrogations. They said that after Tarawih prayers during the month of Ramadan they heard that a thief was caught by protesters. They added Mohamed was assaulted by other protesters, but they managed to rescue him from their hands.
Edited translation from Al-Masry Al-Youm