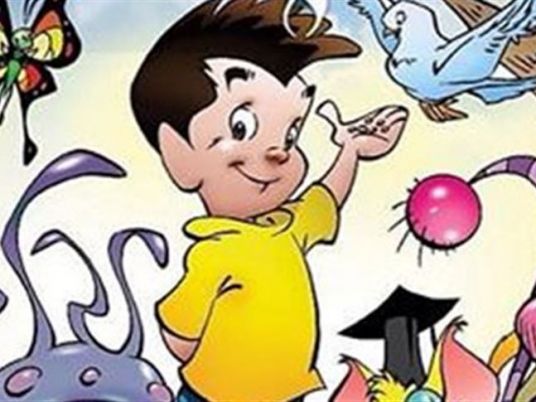 President Abdel Fattah al-Sisi has vowed to provide support needed for a nascent children's magazine, making the promise through a phone-in with Al-Kahera Wal Nas, his first with a TV channel.
Noor (Light) magazine, issued by al-Azhar, the Muslim World's top religious academy, proclaims to educate religious moderation to Muslim children.
"We need to reach out to our kids. I will back Noor magazine and we will make sure to provide it with necessary translations," the president told presenter Ossama Kamal via phone.
On several occasions, Sisi has reiterated the need to modernize religious discourse in the face of extremist interpretations of Islam.
Having seen its first edition released in February 2015, the illustrated magazine carries the name of its protagonist, a ten-year-old Egyptian boy.
"Noor travels back through time in the company of his uncle, an inventor," Noha Abbas, the magazine's chief editor, said during the episode.
"Throughout his journey, Noor explores the earliest times of Muslim Arabs and the secret of their progress which fascinated Europe. He meets with Arab and Muslim scholars to convey their history to our present times," she said.
"The magazine is necessary for our kids since it is distinguished from others that introduce Western models that do not reflect the identity of Egyptian kids, our civilization and traditions," Grand Sheikh of al-Azhar, Ahmed al-Tayyeb, said upon the release of the magazine.
Edited translation from Al-Masry Al-Youm