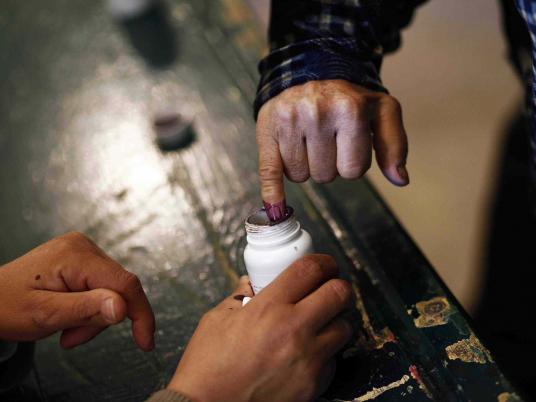 The High Judicial Elections Commission has not reviewed all of the complaints that have been submitted alleging violations during the constitutional referendum, HJEC deputy chief Ahmed Abdel Rahman said Monday.
The commission works on reviewing the complaints and revising numbers submitted by heads of polling stations nationwide, Abdel Rahman told Al-Masry Al-Youm, adding that the committee is committed to the integrity of the referendum.
Mahmoud Abu Shousha, a member of the commission's general secretariat, said that complains against the referendum are still being filed, so results cannot be declared yet.
HJEC member Mohamed al-Tanbouly said the commission is also still collecting the results of the referendum abroad.
The commission reportedly has around 800 complaints, most of which complain about polling stations opening late or closing early.
Official results of the vote would be announced on Tuesday, the legal deadline for declaring the results, the commission said Monday.
Unofficial results indicate the charter was approved with 64 percent of the vote, with around 30 percent voter turnout.
Poll supervision committees told state-run news agency MENA that they are still reviewing complaints and challenges.