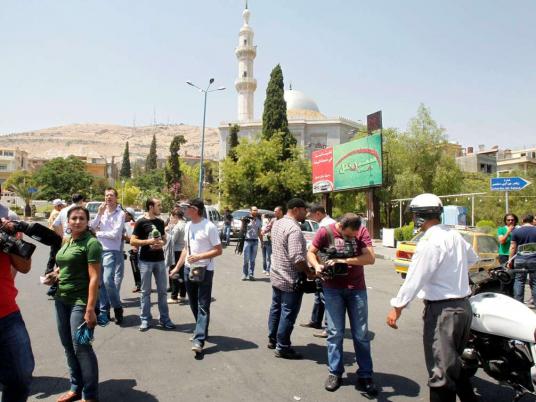 New regulations facing Syrians travelling to Egypt are only temporary security measures, according to the state-owned MENA news agency.
The regulations, introduced following the army-led overthrow of President Mohamed Morsy, would also not affect Egypt's support for the Syrian opposition.
As of last week, Syrians entering Egypt must obtain a visa and prior security approval, after local media reports and officials accused Syrian Islamists of participating in clashes between supporters of Morsy and the armed forces.
At least 92 people have died in Egypt since Morsy's ouster.
According to the United Nations High Commissioner for Refugees (UNHCR), Egypt has turned away hundreds of passengers arriving into Cairo International Airport on several flights from Syria and third countries.
Around 1.7 million Syrians have fled the country since an uprising against President Bashar al-Assad's regime turned into a bloody civil war with an increasingly sectarian edge.
The conflict began in March 2011 and has already killed an estimated 100,000 people.
Egypt is a member of the Friends of Syria group, which includes Arab countries that support the uprising against Assad.