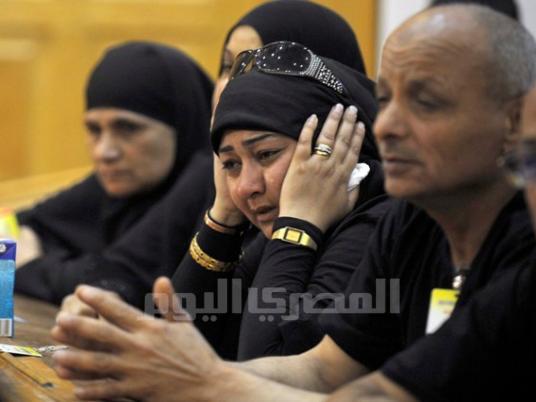 Dozens of relatives of the defendants in the Port Said football violence case stormed the Port Said security directorate Thursday evening after the detainees were distributed to three different prisons and some were placed in solitary confinement following the latest session of the trial.
The protesters also accused prison officers of beating, maltreating, and provoking the defendants and putting their lives at risk.
Directorate officials calmed the outraged relatives, and Colonel Hossam Eddin Mosaad met with them and assured that he would contact the Interior Ministry's Prisons Sector to report their complaints and find a solution to the problem.
The case is being heard by the Port Said Criminal Court at the Police Academy in New Cairo. Defendants are transferred from prisons in Port Said to New Cairo to attend court sessions then returned to Port Said.
In its latest session, the Port Said Criminal Court on Monday adjourned the trial to 3 September. The prosecution demands the maximum penalty for the defendants.
Around 75 people are being tried in the case, which held its first hearing last March, including the former Port Said head of security, three of his aides, police officers who were working security at the match and some Masry Club fans.
On 1 February, 74 people were killed and hundreds injured when Masry supporters stormed the pitch after a rare victory over Cairo's leading team, Ahly.
Edited translation from Al-Masry Al-Youm