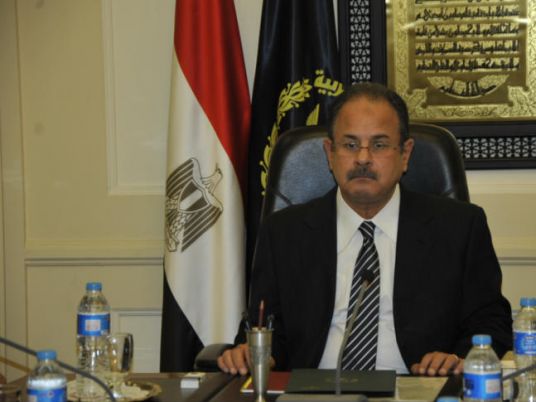 A number of politicians and activists were rattled by an Interior Ministry decision to relocate a police officer accused of fatally torturing a Luxor resident to Ismailia, where other police agents also face accusations of torturing a pharmacist to death.
The Interior Ministry decided to relocate Ibrahim Omara, accused of torturing 47-year-old Talaat Shabib to death at a Luxor police station, to Ismailia. Four other colleagues were also transferred to different provinces.
But Ismailia itself was already the scene of another case of alleged police brutality in the same week. Two police agents were caught on CCTV raiding a pharmacy in the province and chiding its owner, Afifi Hosni, who was later declared dead after they had taken him to their station.
Both incidents in Luxor and Ismailia have sparked angry protests.
"This is political stupidity, it is like pouring fuel on a fire," said Mossad Hassan, secretary of the Socialist Popular Alliance Party in Ismailia. "It came after public outrage abated with the detention of the officer who assaulted the doctor."
Sami Hesham, an MP from Ismailia, also voiced his rejection of the decision, noting that he plans to discuss it with the province's security leadership.
Mohamed al-Fahham, a political activist, said "state watchdogs are supposed to report [to the political leadership] on public peace and reasons of outrage," adding that such bodies were absent during the Ismailia incident, which, he said, resulted in "wide-scale anger that almost caused a catastrophe."
Mohamed Othman, another acitivst, said he would protest against the Interior Ministry and President Abdel Fattah al-Sisi if the officer is brought to Ismailia. "It is a provocation of people days after a police officer was already involved in killing the doctor."
Despite the Interior Ministry's relocation decision and the ensuing public opposition, Yassen Taher, Ismailia's governor, told Al-Masry Al-Youm he had no information about the measure. "We have to wait and watch the officer's attitude, and if he deviates away from his job, then there can be an intervention, and that is an internal Interior Ministry issue."
Edited translation from Al-Masry Al-Youm