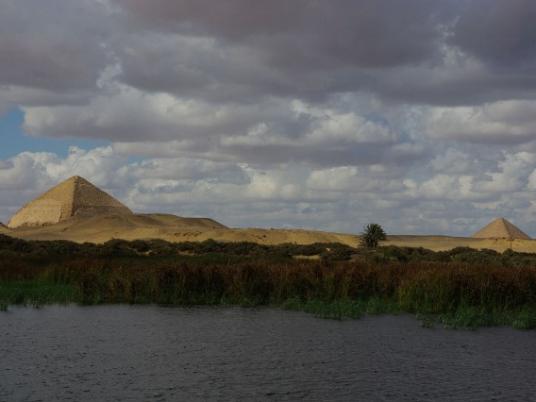 The Ministry of Antiquities announced Wednesday the discovery of remains of an ancient Pharaonic tomb at Meet Rahina, Giza, adding that excavations would start to get more details of the finding.
Minister Mamdouh al-Damaty said a committee from the Giza antiquities department, in association with police, had been working jointly for three days to explore the site at Houd Zeleikha, unearthing nine ancient artifacts.
But Ossama Karrar, a leader of a local coalition to protect antiquities, told Al-Masry Al-Youm that the citizen, under whose house the discovery was made, notified tourism police of the finding. He said the Ministry of Antiquities had no knowledge of the discovery beforehand, adding that the citizen had asked for his legal reward for the finding.
Karrar said all items unearthed by the house's owner were delivered to authorities, adding that sewage vehicles drained water from the site before ministry agents unearthed five ancient paintings and a statue of King Thutmose III.
Edited translation from Al-Masry Al-Youm