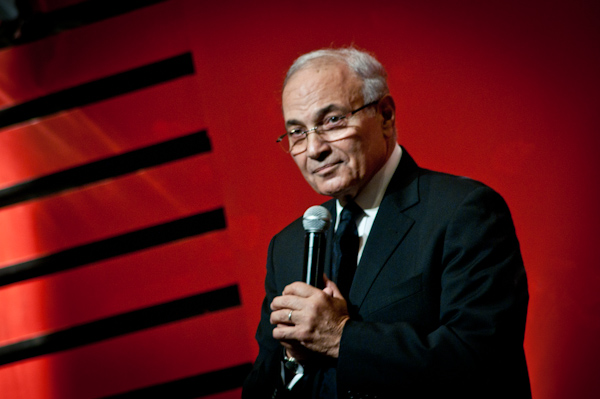 North Cairo Court adjourned on Sunday reviewing the request filed by former presidential hopeful Ahmed Shafiq to remove his name from government watchlists until September 15th, to allow time for prosecution to submit a memorandum.
Shafiq's defense team urged the court have Shafiq struck off the list of those on top government surveillance, on the basis that all but one lawsuit in which he has been involved has been cleared. They submitted to court copies of the verdicts acquitting Shafiq.
Only one case is still being investigated by the supreme public funds prosecution, said the defense. Shafiq's public funds case was referred to experts for a technical opinion their report apparently denied any financial violations. Interrogations into the case have not begun, nor has Shafiq been summoned for questioning over the charges. Shafiq's defense lawyer stressed that Shafiq is ready to respond to investigations into any charges leveled against him.
Shafiq, a former air force commander and former aviation minister, was the last prime minister to serve under Hosni Mubarak. He lost the presidential elections in 2012 to former president Mohamed Morsi, after which he left to the United Arab Emirates.
Shafiq was cleared in 2013 of corruption charges related to illegal land allocations involving Mubarak's sons Alaa and Gamal.
Edited translation from Al-Masry Al-Youm