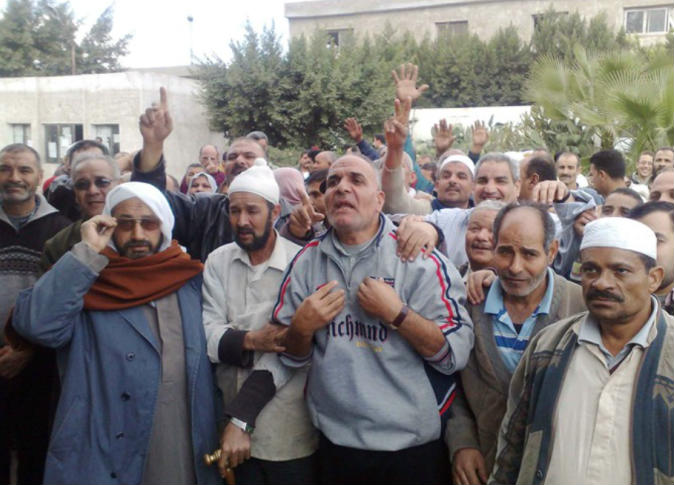 The El-Mahrousa Center for Socioeconomic Development has monitored 385 labor protests in the second quarter of 2015, with protests of workers of private factories and public sector companies at the forefront.
In a report issued on Wednesday, the center said the companies that have witnessed the most protests were Hassan Allam Contracting, Simo Paper Mills, The Egyptian-Indian Company, Kiriazi, Bishay Steel, The Crescent and Star Company, Ezz Steel, Verdi Ceramics and Arab Contractors.
It said there were 68 protests by public sector workers, including workers of the Endowments Ministry in Sharqiya and Alexandria, The National Council on Disability and the Agriculture Ministry.
The medical sector of hospitals, health centers, the ambulance service, pharmacists, doctors and nurses came in third place with 30 protests, followed by the education sector and private universities with 20 protests and the media and journalists with 19 protests, including the Al-Shorouk newspaper, the CBC channel, the Radio and Television Union and the Media Production City.
Temporary laborers of different sectors staged 15 protests, followed by the agricultural sector with 13 protests, the public transport sector with 11 protests, the sports sector with 10 protests, the textile sector with nine protests, mosque imams with eight protests, holders of M.A. and Ph.D. degrees with seven protests, NGOs and lawyers with six protests and the tourism sector with five protests.
Edited translation from Al-Masry Al-Youm