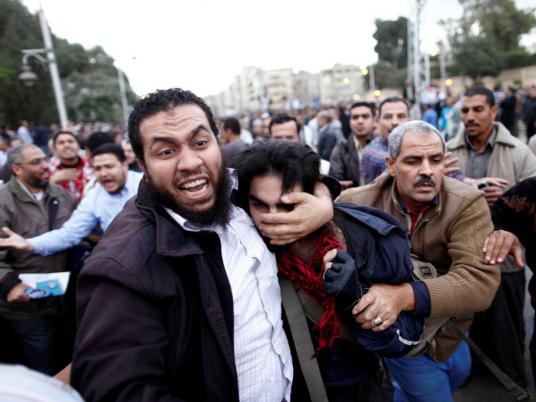 Live ammunition and bird shot caused the deaths of 10 protesters during the clashes in front of the presidential palace on 5 December, according to the forensic reports delivered to the prosecution on Thursday.
Al-Fagr newspaper journalist Al-Husseini Abu Deif was among those killed by live ammo during the clashes between President Mohamed Morsy's supporters and opponents, the reports said.
The victims were shot in the head, chest and back.
The prosecution has expedited investigations into the incidents by civil and military intelligence and the National Security Agency.
Edited translation from Al-Masry Al-Youm