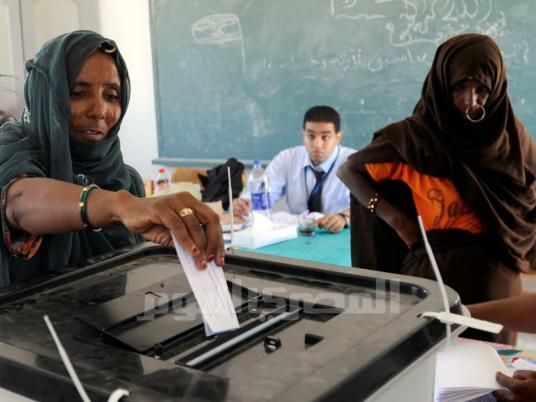 NGOs and media organizations have one more day to submit requests to oversee the upcoming House of Representative polls, said Samir Aboul Maati, chairman of the Supreme Judicial Commission presiding over the elections. The deadline is Friday 15 February.
The commission will review requests and issue a list of NGOs and media on 22 February that would be allowed to monitor the elections. According to anonymous judicial sources, only two NGOs are currently allowed to monitor the polls: the Carter Center and the Electoral Institute for Sustainable Democracy in Africa.
President Mohamed Morsy is likely to announce election dates within 10 days, said the sources, who added that the commission is keen to hold the polls over multiple stages.
Commission members are still awaiting the Supreme Constitutional Court's decision to ratify elections laws that will govern the voting process.
Aboul Maati said 18 February is the deadline for Egyptian expatriates to register a new voting address.
Edited translation from Al-Masry Al-Youm