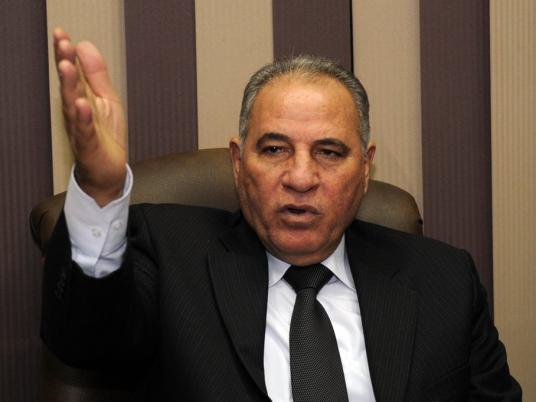 The Justice Ministry on Sunday turned down a resignation tendered by a judge who said Justice Minister Ahmed al-Zend had been at war with him over criticism he made to the minister a few years ago.
The ministry said the resignation by Mohamed al-Seheimi, a president at a first instance court in Qena, could not be approved because it was offered through an agent rather than being handed personally to the minister according to judicial procedures.
In his resignation, Seheimi said he was "punished" by the minister over his opposition to the latter's nomination to the presidency of the Judges Club. He accused the minister of intentionally withholding his promotion and recommending his transfer to a court in Qena where he was overloaded with cases.
An official at the Justice Ministry, who refused to be named, said Seheimi's transfer to Qena by former Minister Mahfouz Saber was for "technical reasons".
Speaking to MBC Masr channel on Sunday, Seheimi said he had asked al-Zend to declare the Judges Club's budget during his presidency, which the latter rejected. "It had ought to be given out to all club members," Seheimi said, citing a club by-law.
"I previously asked him for the budget personally inside his office, to which he objected and responded with (impolite) words that should not come out from a judge."
Zend is currently a plaintiff in a lawsuit accusing Central Auditing Organization chief Hesham Geneina of insulting the judiciary. The accusations are related to a TV interview Geneina made with Dream TV channel in late 2014 in which he accused certain judges, including Zend, of illegally obtaining plots of lands in coordination with government bodies.
In January, at least six journalists were referred to prosecution after Zend charged them of defaming the judiciary through press interviews and investigations accusing Zend of illegal land acquisitions and fund seizures during his Judges Club stint.
Edited translation from Al-Masry Al-Youm