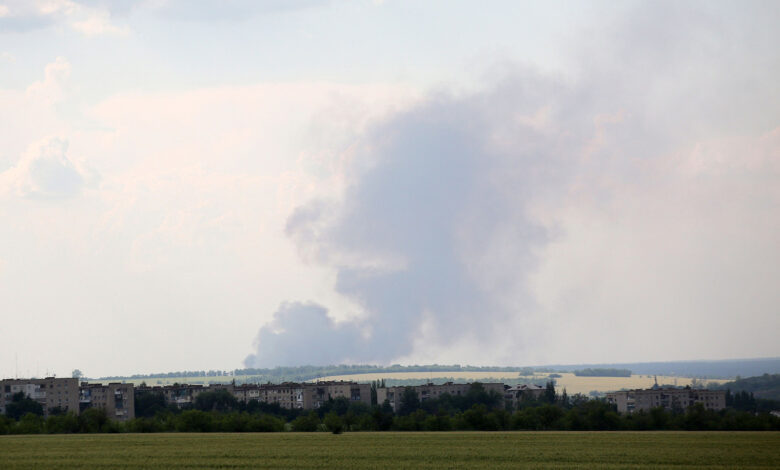 Ukrainian forces have suffered "substantial losses" in their attempt to advance on a pocket of Russian-held territory in Donetsk, according to the leader of the self-declared Donetsk People's Republic (DPR).
The area surrounding the town of Lyman has become nearly encircled by Ukrainian forces since their rapid progress through the northeastern Kharkiv region earlier this month.
The territory is now surrounded on three sides, while its defenders are mainly from the so-called Donetsk People's Militia.
The Ukrainian military tried to move toward Lyman from the north "with the help of two assault battalions from the 95th Brigade," although "the attack was beaten back, leaving the enemy with quite substantial losses," Denis Pushilin said.
He told Russian television that Kyiv's efforts to advance on Lyman from the south had also been repelled.
Ukrainian forces have been trying to mop up continuing resistance in the area as they try to consolidate their hold on areas along the borders of Donetsk and Luhansk regions.