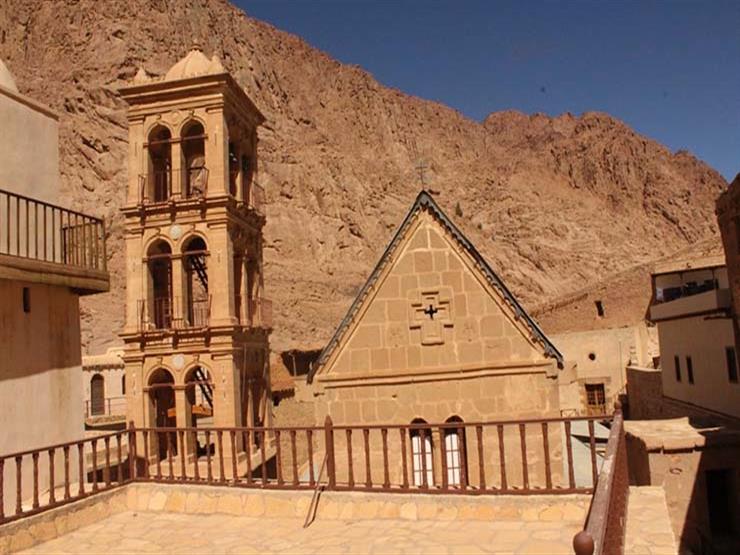 The Tourism and Antiquities Ministry has begun renovating the western part of the Saint Catherine Monastery's Library alongside restoring the monastery's church buildings, the Director-General of Research, Archaeological Studies and Academic publication in South Sinai Abdel Rahim Rihan announced Saturday.
The library ranks second next to the Vatican Library in terms of historically important manuscripts, according to Rihan, as it 4,500 manuscripts.
The ministry has already renovated the monastery's Saint Stephen and Saint John churches, with plans in place to establish an automatic extinguishing and fire warning system.
Rihan added that restoration work for the library's eastern segment has already been finalized, with the manuscripts having been re-indexed and the library halls reorganized, with means of protection provided for the manuscripts as well.
The renovation work does not include the al-Wadi al-Moqads (Sacred Valley) site or the natural reserve, Rihan said. He assured that the monastery will never construct in these areas in order to maintain their sanctity.
The Tourism Ministry will install a lighting system, remove electrical poles starting from the monastery's chain door to its entrance, and establish a security gate to check bags and individuals alongside a security control room and surveillance cameras.
The ministry is also preserving natural landscapes such as the Moses Mountain, the Monastery Garden, six historical wells and the Springs of Moses.
Catherine of Alexandria was a Christian martyr sentenced to death on the breaking wheel. When this failed to kill her, she was beheaded. According to tradition, angels took her remains to Mount Sinai. Around 800 AD, monks found her remains and built the monastery.
Edited translation from Al-Masry Al-Youm