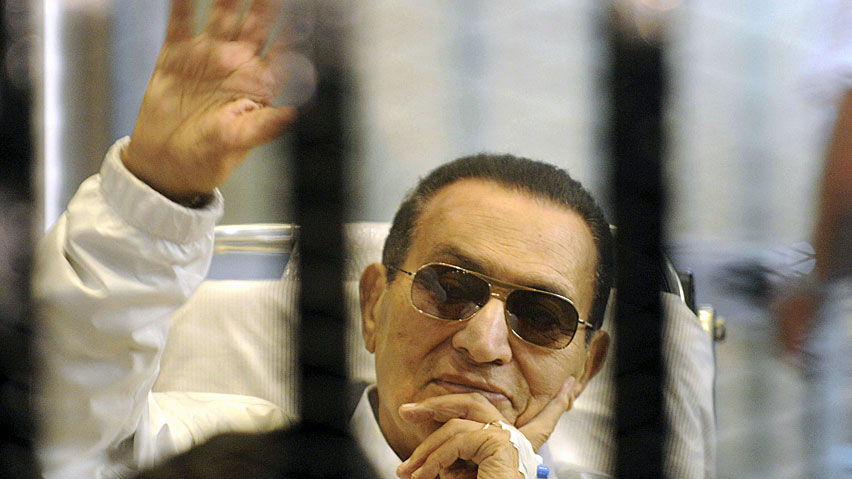 Cairo Criminal Court postponed the retrial of deposed President Hosni Mubarak, his sons Alaa and Gamal, former Interior Minister Habib al-Adly, six of the former top security deputies and businessman Hussein Salem over killing protesters during the January revolution in 2011 and financial corruption until Thursday.
The lawsuit was adjourned on Tuesday to hear the argument of defense of Major General Ahmed Ramzy, former deputy interior minister for central security sector.
The court earlier heard the argument from Adly's defense.
Lawyer Essam al-Battawy had said that according to law, if protesters did not respond, police could use bird shots. If protesters did not leave, shots could be fired at the legs. However, Adly did not use that right. Battawy added that decision to refer Adly to court was illegal and that if he used that right, thousands of peaceful and non-peaceful protesters would have died. Orders to central security troops were clear not to take weapons to protests nationwide.
The defendants are charged with plotting to kill protesters during the 25 January revolution, spreading chaos and causing a security vacuum. Mubarak, and his two sons are also being tried over financial corruption, abuse of power and selling Egyptian gas to Israel at low prices.
More than 800 people were killed in the protests that unseated Mubarak after nearly 30 years of rule. Security officials across the republic were acquitted from similar charges.
Edited translation from Al-Masry Al-Youm