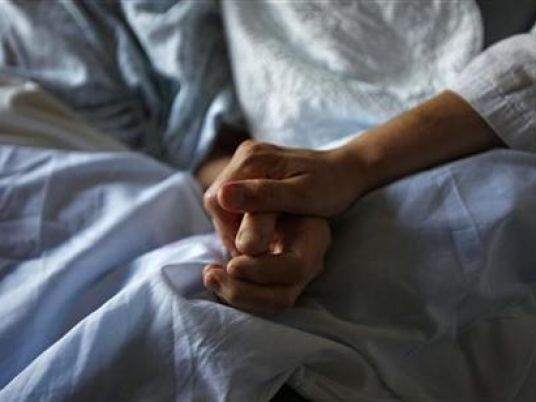 (Reuters Health) – A rolling walker, known as a rollator, can help people with chronic obstructive pulmonary disease (COPD) walk outdoors more easily and for a longer time, according to a small trial in The Netherlands.
Compared to when they walked unaided, or used a bicycle-like device called a draisine, COPD patients in the study walked much further and reported feeling much better using the rollator.
"We have shown that the use of a rollator can be beneficial for patients with moderate and advanced COPD, in terms of outdoor walking distance and time," said lead author Dr. Anouk W Vaes, from Center of Expertise for Chronic Organ Failure, Horn.
"However, not all patients benefit from its use," she told Reuter's Health in an email. "Therefore, we believe that the needs, daily use and degree of acceptance by the patients with COPD should be considered for selection of a walking aid."
The rollator is basically a sturdy frame with three or four wheels, handlebars and a built-in-seat that individuals push in front of them as they walk. The rollators can be fitted with baskets for carrying personal items.
COPD, a condition often associated with smoking that can include emphysema, chronic bronchitis, or both, affects 4 to 9 percent of U.S. adults, depending on region, according to the Centers for Disease Control and Prevention.
People with COPD have difficulty breathing and become fatigued easily, so their daily activities are often restricted by an inability to walk far. They may use oxygen tanks, or inhaled drugs to open their airways, but there is no cure for the condition.
Vaes and colleagues note in the journal Respirology that past research has found both rollators and draisines can improve COPD patients' walking speed in indoor tests. Those studies include one by Vaes' own group, which found the draisine to be a promising aid to people with mobility problems (see Reuters Health article of December 29, 2011 here: reut.rs/1Ld4k8y).
But those results may not reflect how useful the devices are for more realistic outdoor, self-paced walking, the authors write. In the current study, the researchers wanted to test the draisine against the rollator in "real life" outdoor settings.
The study included 15 individuals with COPD who performed three self-paced outdoor walking tests on two consecutive days. In the first test, participants walked unaided, then in the second and third tests they used the rollator or draisine in random order.
The participants had to walk as long as possible at their own pace, and the test ended when they needed to stop or at a maximum cutoff time of 30 minutes.
When using the rollator, individuals were able to walk the longest distance and for the greatest length of time. On average, they covered 1,262 meters (1,380 yards) and walked for almost 19 minutes.
With the draisine, participants covered an average 586 meters (641 yards) and walked for just under eight minutes. Walking unaided, they averaged 985 meters (1,077 yards) and 14.5 minutes.
In addition, the rollator got the highest marks from participants for comfort, safety and security.
In email to Reuter's Health, COPD expert Dr. David Mannino, who was not involved in the study, pointed out that activity is important for COPD patients.
"Anything that increases activity is good, and different things work for different people," said Mannino, a professor of medicine in the Division of Pulmonary, Critical Care and Sleep Medicine at the University of Kentucky in Lexington.
SOURCE: bit.ly/1HS3IOI Respirology, online July 5, 2015.