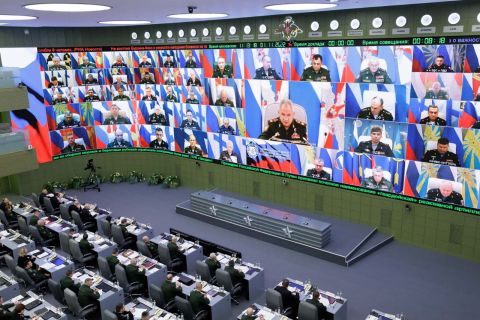 Russia has started its routine autumn conscription drive, just days after its defense ministry declared that the "partial mobilization" effort for the war in Ukraine was over.
By a decree published on the government's website, Russian President Vladimir Putin ordered to "conscript in the period from November 1 until December 31 2022 citizens of the Russian Federation aged 18 to 27 who are not in the reserve … in the number of 120,000 people."
The defense ministry earlier reported, according to the state news agency TASS, that the routine autumn conscription had nothing to do with Russia's war in Ukraine.
Conscripts will not enter the war zone, and most of them will spend a year of military service close to home, TASS said Tuesday.
The previous spring drive carried out in April-July had a goal of 134,500 conscripts, according to the presidential decree published in March.
The Russian Defense Ministry announced Monday all "partial mobilization" activities to fight in the country's war on Ukraine had been halted after the draft's target of recruiting 300,000 personnel had been met.