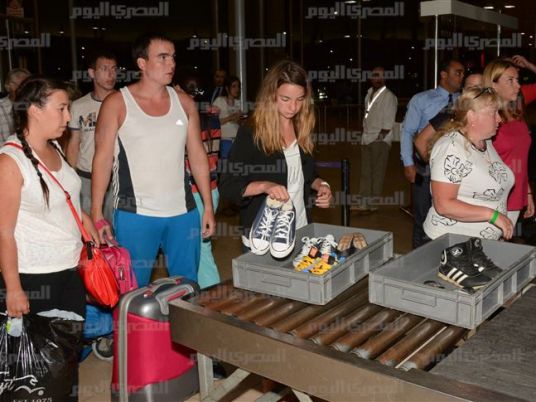 Russian Transport Minister Maxim Sokolov said that Russia is insistent on having control over all stages of security in Egyptian airports when Russian tourists are involved.
Russia is interested in monitoring the transfer of Russian tourists to airports and airplanes to ensure that safety standards followed in Egyptian airports are in line with international standards, Sokolov told the Russian RIA Novosti news agency.
Sokolov expressed his willingness and travel agencies' willingeness to resume flights to Egypt as soon as possible. He expects the resumption of Russian flights to Egypt in 2016, adding that everything depends on Egyptian authorities.
Tass Russian news agency quoted Sokolov as saying that Egypt has enough financial motives to speed up procedures that ensure the return of Russian tourists to Egypt.
Egyptian Minister of Tourism Hisham Zaazou announced Thursday the allocation of LE250 million to strengthen security in Egyptian resorts. The new measures include the purchase of the latest scanning and detection equipment, and sniffer dogs, along with the installation of an integrated surveillance system in Sharm el-Sheikh and Hurghada resorts specifically.
Edited translation from Al-Masry Al-Youm