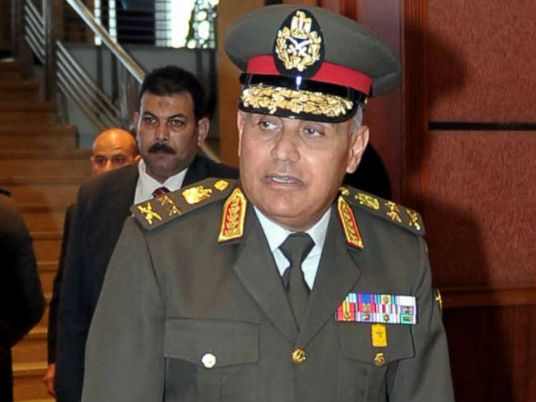 Russia's defense ministry has instructed the country's military cooperation body to quickly answer an Egyptian request to purchase a wide range of advanced Russian armaments, Russian Tass news agency reported Wednesday.
"Both the president and the defense minister of Egypt would like to purchase a wide range of armaments and combat hardware. Russian Defense Minister Sergey Shoigu has already given the necessary instructions to the Federal Service for Military and Technical Cooperation and has given instructions to all of us on the need to examine all the existing requests," Russia's Deputy Defense Minister, Anatoly Antonov, told the agency.
He was speaking about the details of a two-day visit by Defense Minister Sergey Shuigo to Cairo, which ended late Tuesday after meeting with Egypt's President Abdel Fattah al-Sisi and his defense minister Sedqi Sobhi. He did not specify the kind of armament Egypt requested.
The Egyptian officials "are interested in receiving both operational armaments and combat hardware", according to Antonov.
The Tass agency pointed to earlier reports that Russia could sign a delivery of "Kamov Ka-52K helicopters developed for the Mistral-class amphibious ships and the corresponding equipment" for Egypt at a cost surpassing US$1 billion.
Egypt has boosted military cooperation with Russia since the ouster of former president Mohamed Morsi in 2013, signing a set of arms purchase deals worth billions of dollars.