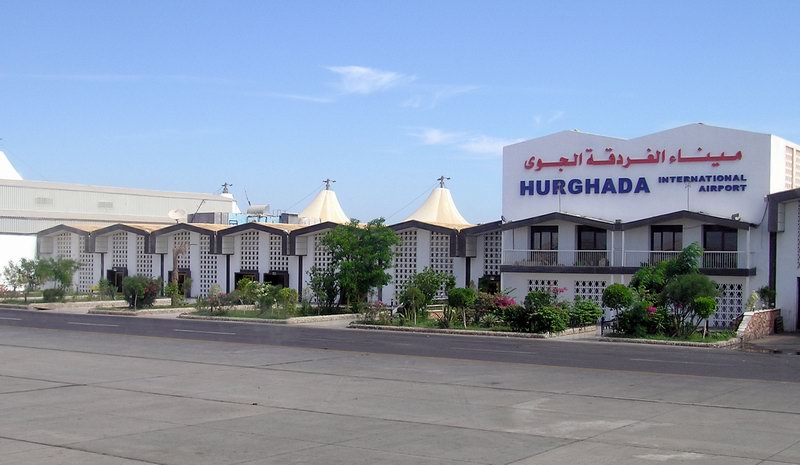 The Russian security delegation returns to Russia on Sunday after it finished its security inspection measures at the Red Sea's Hurghada International Airport and will file its report to Russian President Vladimir Putin on the security conditions at the airport.
The delegation, which includes experts in the fields of security, transportation and aviation, started the inspection measures on December 8. They checked the recent security procedures for the travel lounge, arrival terminals, passengers, travel bags and airplanes.
The security devices used at Egyptian airports, in Hurghada, are the latest in the world of airports, according to the delegation of experts.
According to officials at the Egyptian Airports Company, the government has started using 14 biometric fingerprint devices to control the airport's old and new buildings, the travel lounge, arrival terminals, and entry and exit doors.
Egypt's Ministry of Civil Aviation said that the delegation has confirmed the security measures at the Egyptian airports are no less than those applied at Russian and European airports.
The delegation said that they would file a detailed report on the latest developments in the Egyptian airports' security after their return to Moscow, stressing that their reports are indicative, but the decision on whether to resume direct flights between Russian cities and tourist resorts in Egypt is up to the Russian political leadership, sources added.
Russia and Egypt have been negotiating the resumption of flights for months. Russia suspended flights with Cairo in October 2015 when a Russian passenger plane was downed over the Sinai peninsula after taking off from the popular tourist resort Sharm el-Sheikh, killing all 224 people on board.
Russia's largest airliner, Aeroflot, resumed flights to Cairo in April following the flight suspension that had been in place since late 2015.
In January 2018, Russian President Vladimir Putin signed a presidential decree to resume flights between Cairo and Moscow, and both countries have signed a joint civil aviation cooperation protocol.
Edited translation from Al-Masry Al-Youm