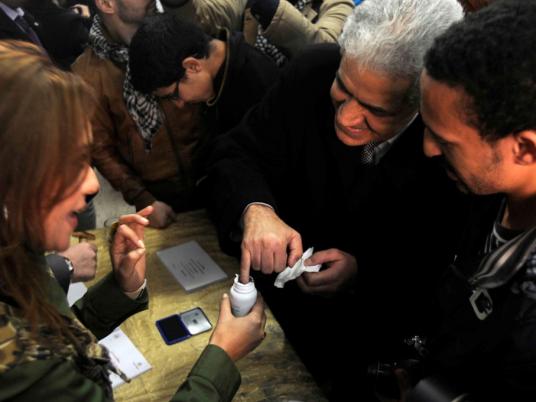 Hamdeen Sabahi, former presidential hopeful and founder of the Popular Current, could not cast his vote in the constitutional referendum on Tuesday due to an error in the voter database.
Sabahi's name had been enlisted by mistake in a committee in Saudi Arabia.
Sabahi did not find his name among voters when he headed to the committee to vote.
On the website of the High Elections Commission, Sabahi, whose ID number is 25407051500412, was found listed among voters in the Egyptian consulate in Jeddah.
The total number of eligible voters in the referendum is 52,742,139 voters, divided over 30,317 sub-committees, while 13,867 judges are monitoring the project.
Voting starts from 9am until 9pm on Tuesday and Wednesday, 14 and 15 January.
Edited translation from Al-Masry Al-Youm