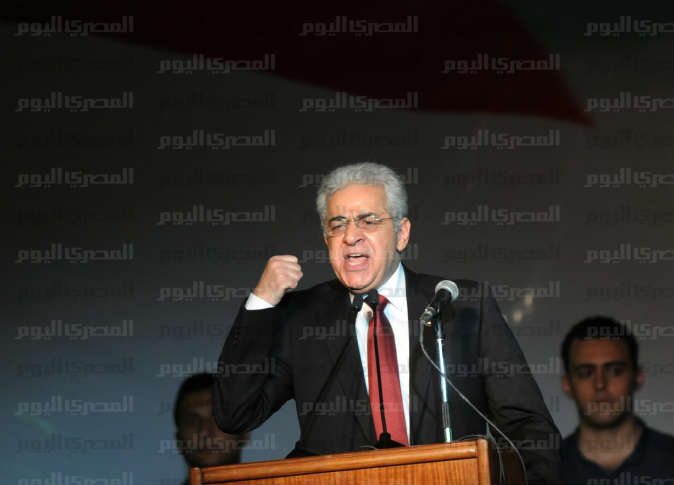 Former presidential hopeful Hamdeen Sabbahi has called for issuing a new law for regulating protests, replacing the controversial one passed by interim authorities.
"Targeting youth of the revolution through unconstitutional legislations is aceptable after two revolutions," Sabbahi tweeted on Thursday in his first appearance after inauguration of President Abdel Fattah al-Sisi.
"We demand a new protest law that does not prevent or represent a method to suppress opponents," he concluded.
Sabbahi's message came on the following day of the 15-year sentence given to prominent activist Alaa Abdel Fattah and others over breaking protest law through demonstrating illegally outside Shura Council in November.
The law issued by interim authorities after ouster of Islamist President Mohamed Morsy was heavily criticized by activists, human rights groups and the international community for imposing sanctions and fines on protesters who demonstrate without prior permission from the Interior Ministry.
Edited translation from Al-Masry Al-Youm