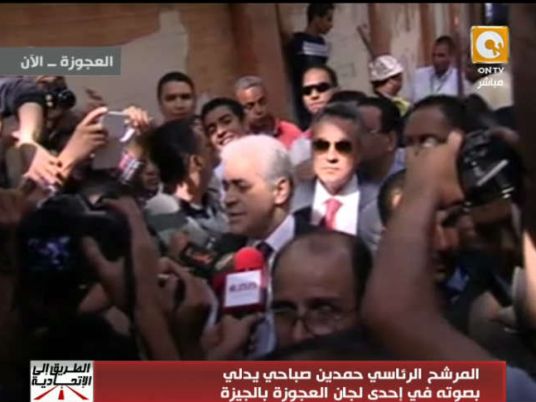 Former presidential candidate Hamdeen Sabbahi denounced what he described as the "dangerous Zionist escalation" which started after Israel's ground invasion of the Gaza Strip.
Sabbahi called the situation in Gaza an "aggression against all of Palestine."
The former presidential candidate called in a statement Sunday on "the Egyptian regime to take a stronger, more rigid and favorable stance toward the Palestinian people." The statement urged more political and diplomatic efforts to stop the attack on Gaza.
"Disagreement with a Palestinian faction should not affect Egypt's support of the Palestinian cause," Sabbahi said, referring to Hamas, which has links to Egypt's Muslim Brotherhood. "The right stance is to back the legitimate resistance against occupation."
Over 300 Palestinians have been killed so far in an Israeli military operation on Gaza.
Edited translation from Al-Masry Al-Youm