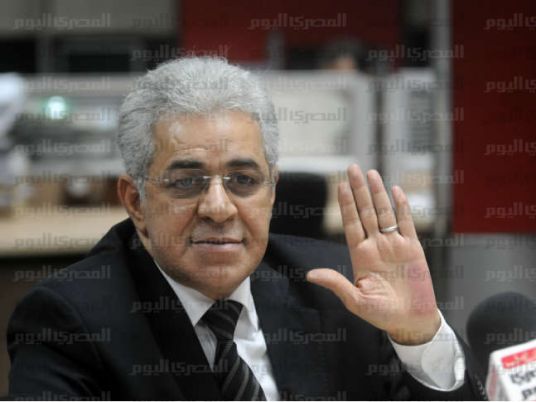 Hamdeen Sabbahi's campaign is speaking out against the arrest of 10 of its members in the Matariya, Ain Shams and Amiriya neighborhoods.
In a statement on Wednesday, the campaign demanded the release of its members.
"Campaign members were surprised by police who stopped the microbus they were on and forced the driver to head to Amiriya police station," the statement said. "At the police station, police accused them of blocking the road, protesting and insulting the Interior Ministry."
Those arrested include:
Gehad Mohamed, Mohamed abdel Aziz, Mohamed abdel Azeem, Mohamed Ahmed abdel Wanees, Islam, Ahmed Tohamy, Karim Mohamed, Ibrahim Madkour, Mohamed Moftah and Mina Girguis.
Sabbahi had earlier said that he is withdrawing his representatives from polling stations in protest of the extension of the voting process for a third day.
Edited translation from MENA